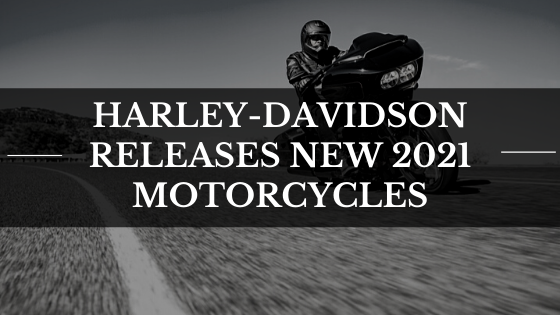 Harley-Davidson 2021 Models
(VAUGHAN, ON) January 19, 2021 – Harley-Davidson offers motorcycle riders more performance, style, technology and freedom for the soul in 2021. Highlights of the line include the gritty St...
READ MORE
Side Hustle: Brand Ambassador
We all have heard of side hustles, part time jobs that help us make ends meet or make extra money. Often they are called "gigs" and the people who work them are called "gig-wor...
READ MORE
Can-Am Off-Road Wins Dakar!
Valcourt, Quebec, January 15, 2021 – Four. Wins. In a row. BRP (TSX: DOO; NASDAQ: DOOO) and its Can-Am Off-Road vehicles just scored their fourth consecutive Dakar Rally victory (2018&...
READ MORE
RV Show Season is Here!
Starting in January from Pennsylvania to California the RV Show season begins! During this time, conference centers and outdoor venues nationwide open their doors to outdoor enthusiasts. Backwoods Pro...
READ MORE
King of the Hammers 2021
Located in the middle of the high desert, between Victor Valley and Morongo Basin, lies a unique off-road paradise filled with varying terrain from a dry lake bed, gnarly boulders, sand and ever...
READ MORE
New Year, New Normal?
As we roll into January 2021 we expect many events and trade shows this year to continue as planned—with some new guidelines and protocols for attendees and event staff. The steps we have taken ...
READ MORE
Celebrating the New Year!
This week we wave goodbye to 2020, and celebrate the beginning of 2021! This year has been a unique learning curve for many of us, as we have navigated new territories with work, travel, and our perso...
READ MORE
Happy Holidays from our team!
From our family to yours, we would like to wish you a very happy holiday season and a safe, healthy and prosperous New Year! We look forward to working with you all in 2021! ...
READ MORE
Can-Am Has Record Breaking Year!
Valcourt, Quebec, Canada, December 17, 2020 – BRP saw Can-Am Off-Road racers set new standards for side-by-side vehicle performance this year. And as 2020 approaches the finish line, the co...
READ MORE
Top 15 Pet Photos of 2020
This year has been a unique experience for all of us and with more time at home many of our pets have had the best year ever! Many people have supplemented working from home with adding a furry little...
READ MORE