Tag Search results
Searching for: Promote What You Love [ 35 results ]
---
Fall Events Are Winding Down!
In the blink of an eye, it's suddenly October and we're sitting here scratching our heads and wondering where the past few months have gone. A fall event season recap is needed so we can take a minute...
READ MORE
A letter from our CEO
Ten years. It's an incredible feat in business. It's a landmark anniversary that we all strive for and while many meet and surpass this mark, maybe succumb, oftentimes to factors ou...
READ MORE
BWP celebrates 10 years in business!
BACKWOODS PROMOTIONS CELEBRATES 10 YEARS IN BUSINESS WITH A NEW LOGO AND WEBSITE! August 3, 2022 – Backwoods Promotions is proud to announce ten years in business and a full rebrand of th...
READ MORE
Ski-Doo Unveils New Rev Gen5 Platform
Valcourt, Quebec, February 14, 2022 – BRP Inc. introduces the fifth generation of the REV as it celebrates 20 years since this industry-shaping platform revolutionized riding with a mo...
READ MORE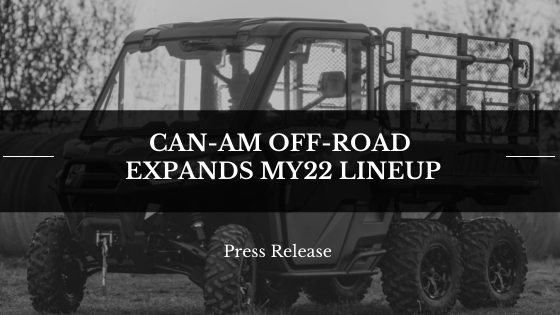 Can-Am Off-Road Expands MY22 Lineup
Valcourt, Québec, Canada, February 14, 2022 – BRP Inc. continues to see record-high demand for its powersports vehicles, including its award-winning lineup of Can-Am Off-Road vehi...
READ MORE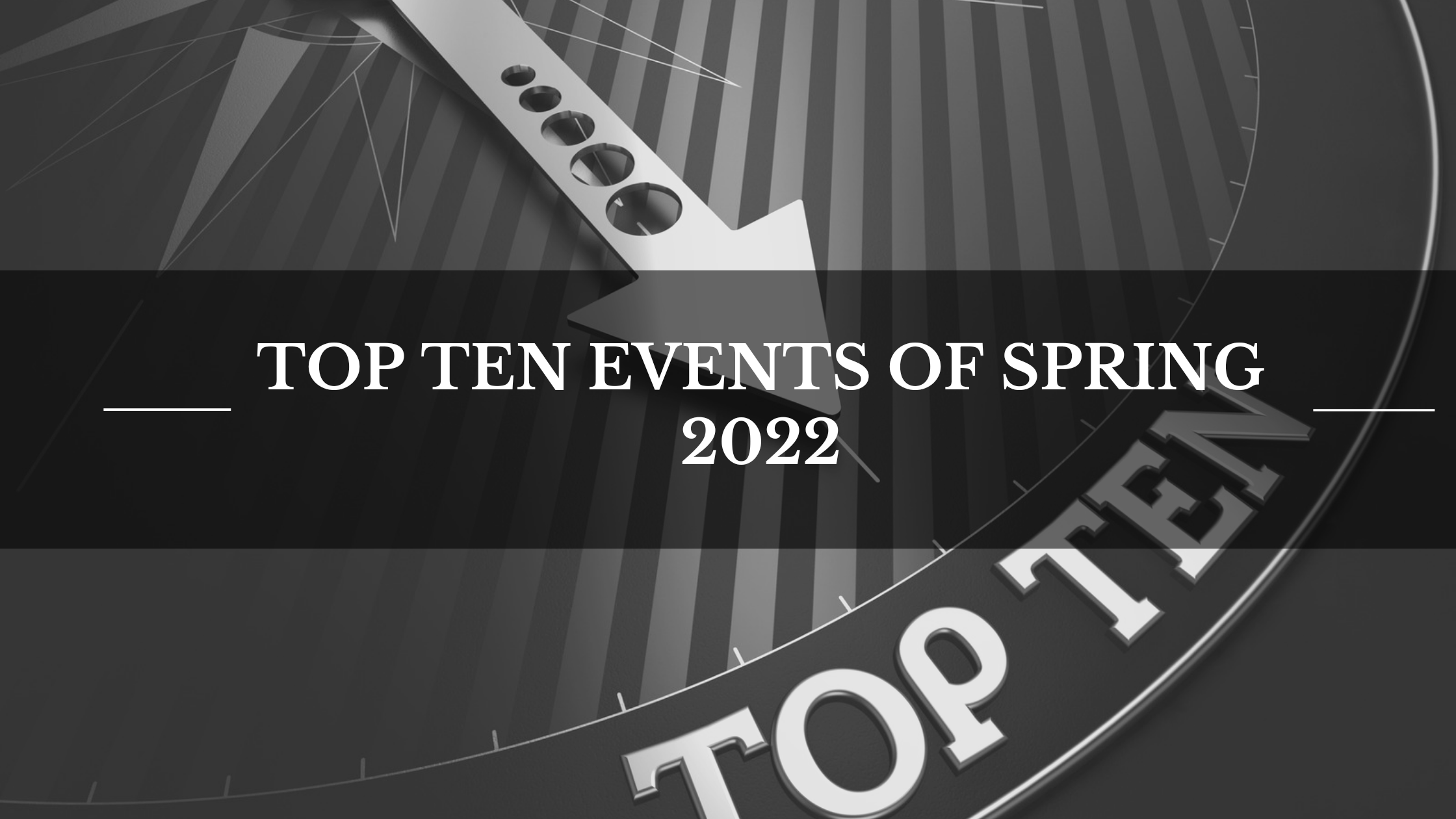 Top Ten Events to Attend in Spring 2022
Each year there are hundreds of trade shows, rallys, races and events across the globe. As an enthusiast first® how do you choose? Whether you're someone who enjoys riding their motorcycle a...
READ MORE
Benefits Of Hiring Brand Enthusiasts
An enthusiast by definition is 'a person who is very interested in a particular activity and who spends a lot of time on it'. They tend to be information seekers and play a very important ...
READ MORE
A Day In the Life of a Brand Ambassador
First questions I'm sure you're all wondering: What exactly is a brand ambassador? Well my resume says that I have a knowledge of (and appreciation for) marketing, a passion for building a...
READ MORE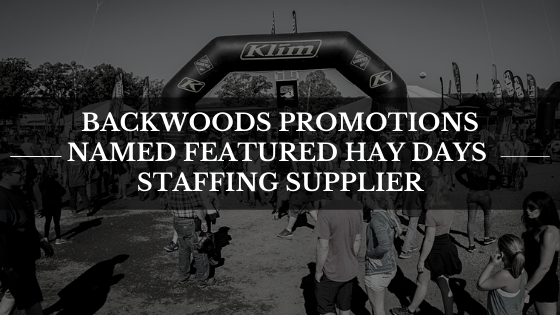 BWP Named Hay Days Staffing Supplier
Just announced, Backwoods Promotions Inc. has been named the featured promotional staffing supplier for Hay Days Snowmobile Grass Drags. Established in 2012, Backwoods Promotions is an award winning, ...
READ MORE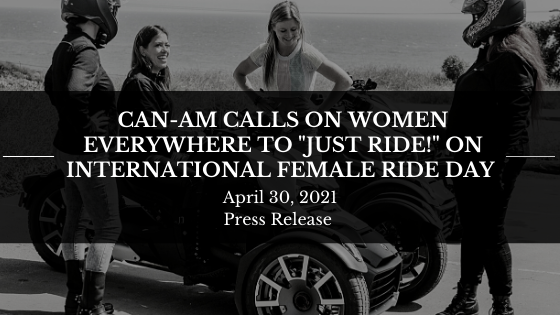 Can-Am Supports IFRD 2021
Valcourt, Quebec, April 30, 2021 — BRP wants it known that riding is for everyone. That is why its Can-Am brand, On-Road and Off-Road, is calling on female riders everywhere to &ldquo...
READ MORE
We Are Enthusiasts First
We often receive questions about what makes us different - what sets us apart from other event staffing agencies that exist. Since day one (almost ten years ago now), we at Backwoods Promotions have a...
READ MORE
Where has the time gone?
Microphone on. Lighting adjusted. Notepad out and ready. These are one of the many things I do prior to jumping on a video interview with a potential applicant. As we start to plan for upcoming events...
READ MORE
Celebrating 9 years in business!
Sitting here writing this letter, I'm not even sure where to begin. Never did I imagine that (a) we would be celebrating our 9th year in business, nor did I (b) envision that we would be faced w...
READ MORE
Happy Holidays from our team!
From our family to yours, we would like to wish you a very happy holiday season and a safe, healthy and prosperous New Year! We look forward to working with you all in 2021! ...
READ MORE
Gymkhana: Travis Pastrana Takeover
Released today, Can-Am Off-Road brand ambassador, Travis Pastrana, joins forces with the Hoonigan team in the most recent Gymkhana stunt video. Just when we thought things couldn't get any craz...
READ MORE
Are Live Events Dead?
This seems to be the question of the day, or year for that matter. There is no doubt that 2020 has presented significant challenges for the live event industry; namely, trade shows, concerts, festival...
READ MORE
Harley-Davidson Demo Ride Tour
Motorcycle riders from across Canada flocked to dealerships for this year's Harley-Davidson Fall Test our Metal events. The primary focus was to give riders the opportunity to test out the new Harley-...
READ MORE
BWP wins several Stevie Awards!
[TORONTO, ON] – 10 September, 2020 – Backwoods Promotions Inc. was named the winner of two Silver Stevie® Awards in the Company of the Year - Diversified Services, and Company of the Y...
READ MORE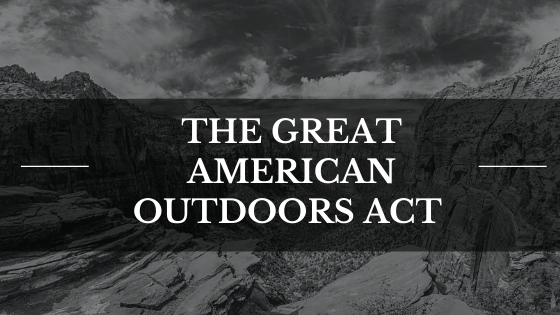 The Great American Outdoors Act
Celebrating outdoor enthusiasts is the core to our company values at Backwoods Promotions. During the month of August the Great American Outdoors Act was passed, and we wanted to take a deep...
READ MORE
Brand Ambassador Tips
So you've seen your friends at an epic country music concert, handing out cozies to concert-goers, and your sister worked for an energy drink company all through College which seemed like a tota...
READ MORE
Supporting Women Motorcycle Riders
Surprisingly, women make up only one out of five of the motorcycle and 3-wheel community of riders in North America ₁. Despite increasing numbers of women riders over the past several years, the...
READ MORE
SEMA SHOW Promotional Models
*UPDATE - SEMA SHOW 2021 is scheduled & moving forward! How to Hire a Trade Show Booth Model for the SEMA Show The SEMA Show is the premier automotive specialty products trade ev...
READ MORE
We're WBE Certified!
Backwoods Promotions Inc. is thrilled to announce that our agency has been certified as a Women Business Enterprise employer by WBE Canada. The certification process was initiated in April and involve...
READ MORE
What Makes an Enthusiast?
At Backwoods Promotions, we pride ourselves on providing our clients with excellent event staff, however our community runs much deeper than that. We foster relationships within different niche'...
READ MORE
Tips For Taking Great Event Photos
Oftentimes, brand ambassadors are required to take event pictures to provide to a client during or after an event. As a result, it's up to you to capture the hype and energy at an event, which ca...
READ MORE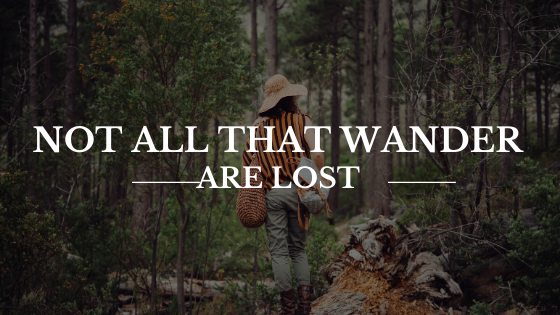 Top National Parks - USA and Canada
Are you trying to add national parks you haven't visited yet to your bucket list? Although it was a tough pick with 60 National Parks in the USA and 48 in Canada, we tried our best. Sit back, sc...
READ MORE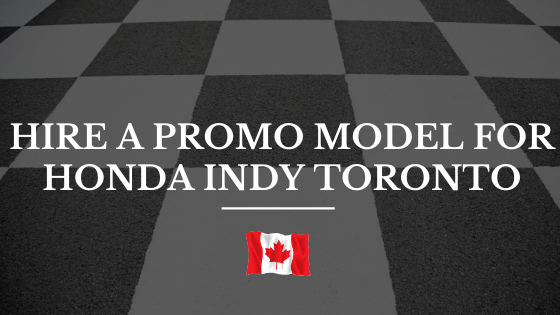 Honda Indy Toronto Promo Staff
How to Hire a Brand Ambassador or Promotional Model for the Honda Indy Toronto The Honda Indy Toronto is an Indy Car race held annually in Toronto, Ontario, Canada. The event brings racers and motors...
READ MORE
Make Your Resume Stand Out
The event staffing industry has given us an incredible amount of job opportunities. At Backwoods Promotions we thrive by combining our passions with our purpose, you should too! If you are beginning...
READ MORE
The Smart Traveler
We love to wander, to travel and revitalize our spirits with new scenery, different cultures, and adventures. Whether you're starting to itch for your very first excursion, family vacation, or you'r...
READ MORE
Top Fishing Spots - USA and Canada
Ok, we get it. There are so many great fishing spots, how can we choose only six? It was a hard pick but with the help of a few of our brand ambassadors both in the USA and Canada we were able to na...
READ MORE
STURGIS BIKE RALLY
Bikes are in our blood - our CEO rides, many of our staff ride, and that's how we roll. Since 2014, our team members have attended the Sturgis Motorcycle Rally working for various clients promoting ...
READ MORE